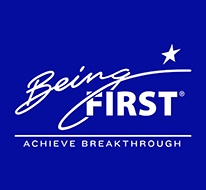 We are happy to announce that we were recently named Qualified Education Providers for Certified Change Management Professionals (CCMP™).
The CCMP™ is a globally recognized credential established by ACMP for professionals to demonstrate their commitment to leading the way change works. The CCMP™ was developed based on ACMP's industry-leading Standard for Change Management® ("The Standard") that defines best practices in change management. It is a way for professionals to demonstrate their investment in ongoing development while successfully applying their experience to respond to a breadth of change management situations.
Our Change Leader's Roadmap Navigator School and 4Sight Advanced Conscious Change Leader and Consultant Development training programs both fulfill the training requirements for the initial application as well as ongoing learning opportunities.
We look forward to joining ACMP in welcoming their newest graduates at Change Management 2017, May 21-24 in New Orleans.